Preserving the Curb
Appeal of Your Property
As industry leaders in our area of expertise, Southland Nature Scapes anticipates the needs of our customers. Whether you need snow removal and plowing when winter wreaks havoc or lawn care service on your residential or commercial property keeping your curb appeal at its very best, we are here to serve- and work hard to meet those needs. If you're looking to freshen up the design of your grounds or need a partner with your interests in mind for that new outdoor improvement project, our team of experienced technicians are here to help you achieve your goal.
Get ready for this:
Our services offerings range beyond just mowing and trimming. In fact, we provide packages, programs, and a la carte services year-round to take care of all your home and business property needs.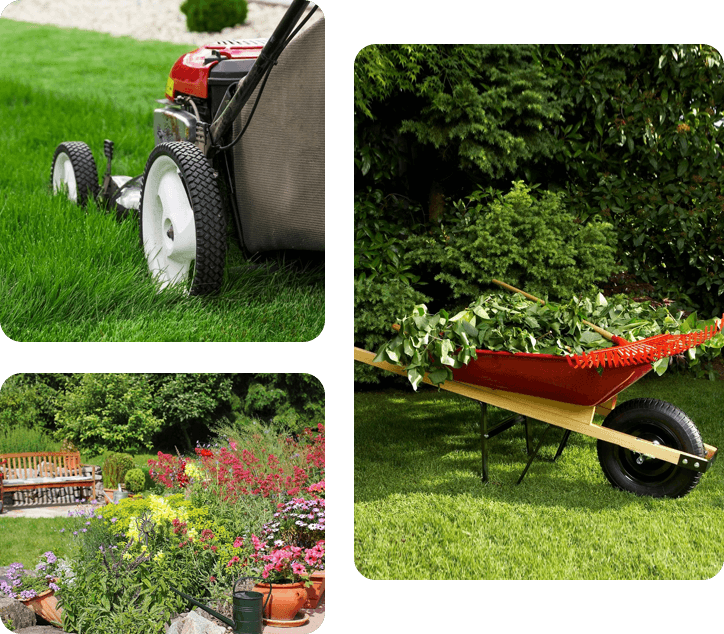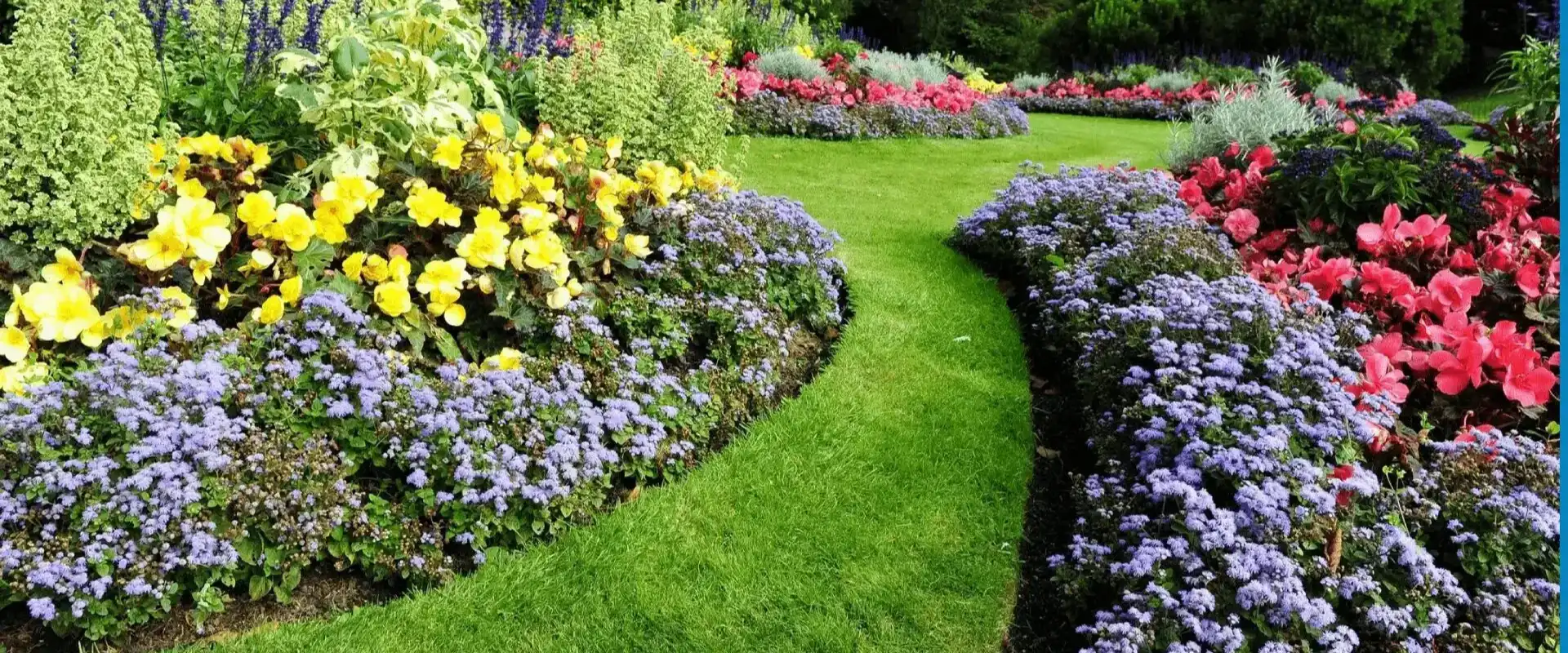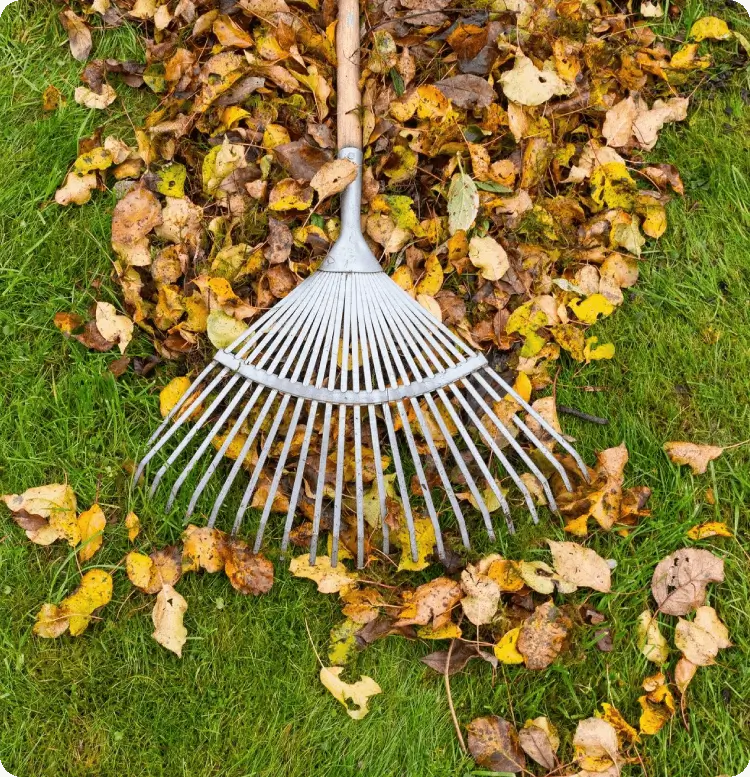 When it's time to clean out the gutters, trim bushes or aerate, we'll be there.
Call us when you need:
Gutter Cleaning – Are leaves taking over your gutters? Ask us about our gutter cleaning packages for one and two-story homes.

Bush Trimming – Typically, with the Midwest weather patterns, bushes remain their healthiest when trimmed twice a year, once in spring and again in the fall. However, we offer touch-up services throughout the year to ensure your curb appeal is at its very best and the envy of your neighbors.

Aeration – If your lawn looks a bit drab, we can help give it the oxygen it needs to spark new growth with aeration and seeding services. We use a core aeration process giving your lawn the maximum amount of oxygen to help grow the grass greener and lusher.

Seeding – Have you recently moved into a new construction unit and need to start from ground zero with your lawn? Does your current lawn need a complete overhaul to bring it back to that beautifully green, lush appearance that it used to have? Let our team of certified technicians provide a treatment and seeding package to help you get back that appearance you seek to enjoy.

Power Washing & Mold Deterrent – Is Springtime revealing a shade of green in areas it shouldn't? Are sidewalks and structures being overtaken by mold and stains? Just as you would spring clean your interiors yearly, taking a moment to spring clean your outdoor spaces shows that sense of pride you take in your property and neighborhood. Ask us about our power washing and mold deterrent options. Our technicians can perform a quick power cleaning to help keep that outdoor space beautifully maintained and manicured.

Spring and Fall Cleanup – Each season brings new challenges for the exterior of your home or business, and it all begins with a seasonal cleanup of your property. Let our team work to whip your property into shape-raking, trimming, and removing dead foliage. We have packages to suit any size of residential or commercial property.
The harsh reality is that grubs and bugs can cause significant damage to the exterior of your home or business.
Grub Control – Our team of trained and experienced technicians know how to identify and treat those brown patches in your lawn brought on by these little pests setting up houses and feeding their families. It is best to contact us at the first sign of problem areas, where you may notice not only brown patches but loose grass and bumpy patches of soil. This is a result of grubs setting up shop. When caught early, a simple grub control application can rectify the issue and bring your lawn back to its beautiful full, green appearance you long to see.
Pest Control – Pest of all kinds can be a huge deterrent for you and your family enjoying the outdoors during the Spring and Summer months. Our trained and certified technicians are experts in helping you rid your residential or commercial property of insects, moles, mosquitos, and more. With a single application or specialized programs tailored to your specific needs, we can help you get back to enjoying your outdoor spaces.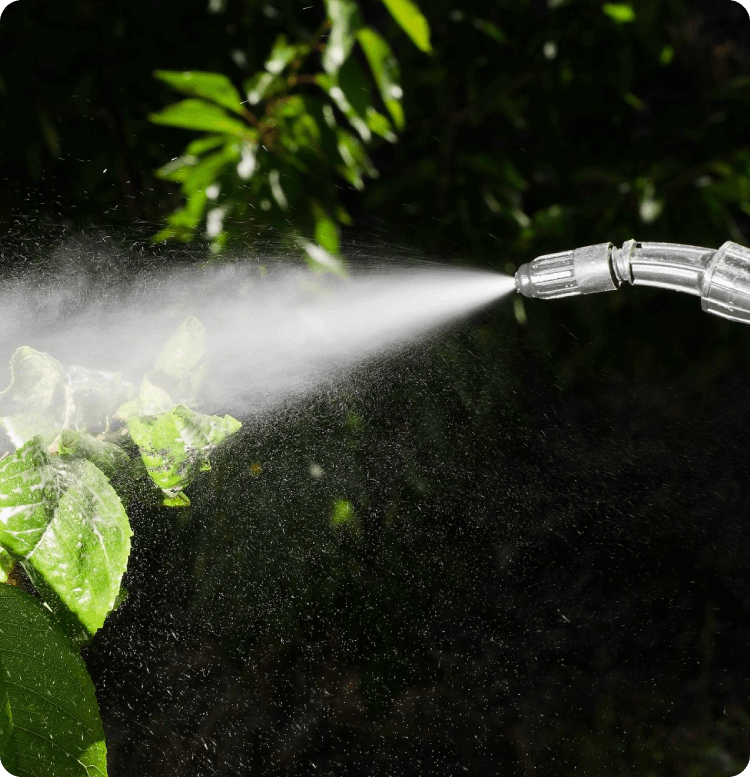 Rolling, De-Thatching, Mulching,
and More….
Yard Rolling:
Is your yard full of small hills and uneven spots that make it difficult to even play a game of catch with the kids? Check out our specialized rolling services. Lawn rolling helps to smooth out your grounds, resulting in even cuttings during the spring, summer, and fall.
De-Thatching:
Noticing a lot of dead growth intermixed with those greener strands of grass. Let Southland Nature Scape technicians help bring your lawn back to that lush green look you seek with our commercial-grade de-thatching equipment. Our process will aid your lawn in providing the roots with the necessary oxygen needed to stimulate existing roots and encourage new root growth.
Mulching and More….
Is it time to make those flower beds and garden areas the envy of the neighborhood? Our trained teams can help with adding fresh soil and mulch to the needed landscape areas or create specialized hardscaping to add a decorative flair to the surrounding flower beds. Stumped on the best approach to update or create a colorful display in that outdoor space? Let our team help you pick your property's best plant choices, whether annual or perennial…..and plant them for you. Our team has 30+ years of experience in helping residential and commercial property owners create, improve, and maintain all areas of landscaping.
Our Approach to Full Service Lawn Care
You have a vision of what you want your outdoor space to look like but are unsure how to execute your plan. The team at Southland Nature Scapes has got you covered.
After an initial meeting to discuss your project or maintenance needs with one of our seasoned evaluators, our trained experts will provide you with an estimate and mock-up based on our initial meeting. You will finally be able to see your vision start to take shape and become a reality. We can discuss changes to the original plan, update to a final proposal, and lock in a work date to make that happen. It's as easy as that!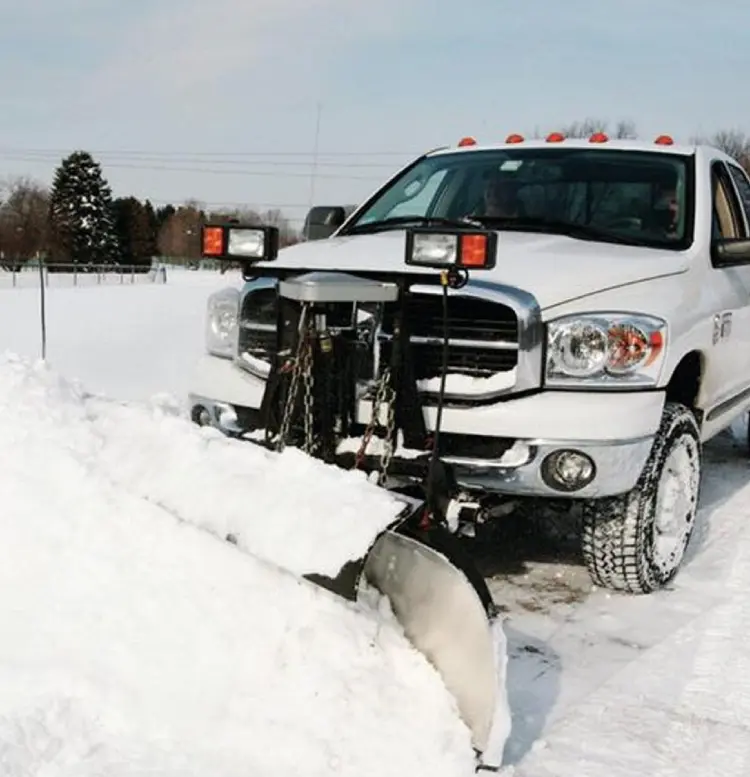 Plowing & Winter Services
We all know how brutal Midwest winters can be. Southland Nature Scapes can offer complete winter services for residential and commercial properties, regardless of size. We are here to partner with you and remove the stress from the reality of harsh weather. Our team is trained in plowing, sidewalk clearing, salting, ramp clearing, and more. Give us a call and let our team bring a little extra "sunshine" to you during those winter blues.