Maintaining the
Overall Aesthetics of Your Properties Exterior
Need professional assistance to keep your lawn and landscaping looking great all year round? Southland Nature Scapes is a cut above the rest when it comes to maintaining the overall aesthetics and functionality of your property's exterior. If you are looking for lawn maintenance, lawn problem diagnosis, hardscaping services, or more we are the partner for you. No job is to big or to small for our Teams. We provide the best outdoor maintenance services in South/Southwest Chicago and Indiana areas.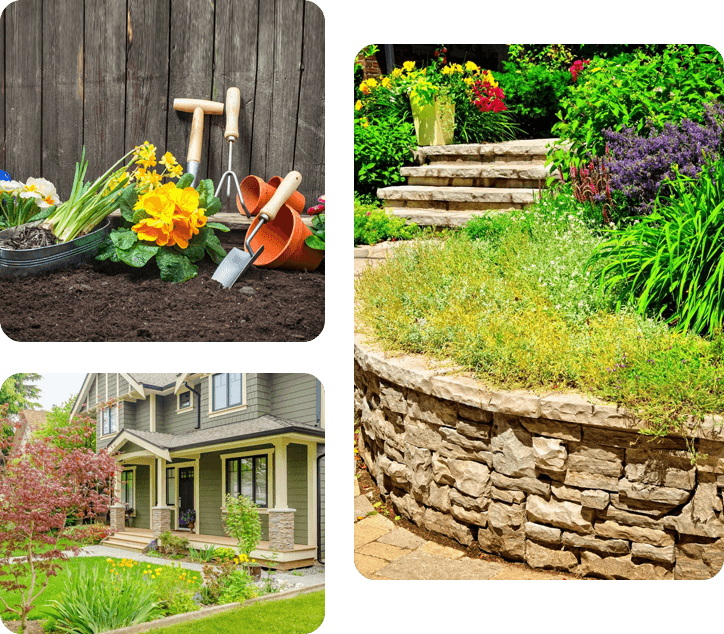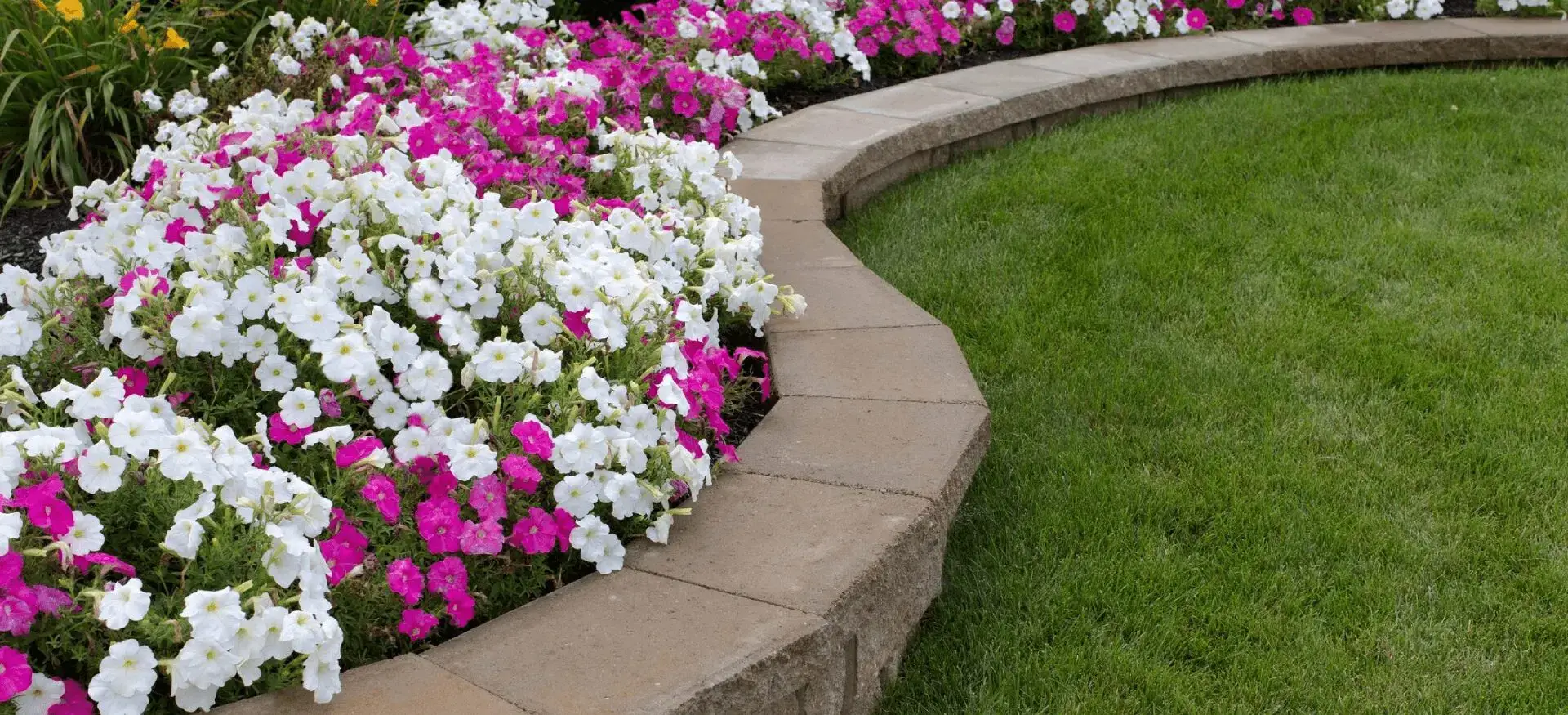 We are experts in a diverse range of lawn maintenance services, including:
Mowing – Using state-of-the-art equipment our technicians will cut and edge your lawn, blow or remove clippings, and weed-whack around flower beds, bushes, and trees leaving your lawn healthy and beautifully maintained throughout the year.

Bush Trimming – We service all breeds of bush or shrub to assist in the overall appearance of your property. Using our power hedge trimmers, we trim the tops and sides of shrubs so that they have a neat and well-manicured appearance.

De-Thatching – Every lawn benefits from regular de-thatching, where the excess layer of dead grass and other organic debris is removed. This enables nutrients, air, and water to reach the soil, ensuring a healthier and more lush lawn. All de-thatching services are performed by our trained and experienced technicians.

Lawn Rolling – With the use of our hand or equipment-driven rollers, our trained technicians can help to smooth out bumpy or irregular lawns by smoothing and flattening the topsoil layer of your lawn. This service results in a more esthetically pleasing and lush lawn. You may also consider lawn rolling when seeding a new lawn after recent property construction to aid in pressing the new seed down into the topsoil and improving the germination process.

Fertilization Services – We provide single application as well as complete fertilization programs to improve the health and quality of the soil. Our 5-Step Program ensures the right amount of fertilizers and nutrients are used during the optimal time of each season to produce the best long-term results and care for your lawn. All of our technicians are trained, State licensed and certified in the use and application of the fertilization products administered during servicing.

Overseeding – We overused a lawn as needed, where we plant grass seed directly into the existing turf without tearing up the turf or the soil. This is an easy and effective way to fill in any bare spots, improve turf density, and enhance your lawn's appearance.

Aeration Service – With the use of the most modern equipment our technicians will aerate your lawn allowing air, water, and nutrients to better penetrate the soil and get to the roots of the grass. This service is typically performed in either the Spring or Fall season with the best results coming from a Fall servicing. Additionally, this should never be performed twice in a year or in combination with a same-season de-thatching to avoid "overstimulation" of your lawn.
We offer several other lawn and property maintenance services, including:
Hardscaping – With our trained technicians and best practice & products, let us help you transform your outdoor space into an entertainment space or relaxation haven. Our Team is experienced in installing outdoor spaces using elements such as decking, brick patios, gazebos, pergolas, retaining walls, paver garden beds, brick or stone walkways, and much more.

Gutter Cleaning – We offer first and second-story gutter cleaning to help you clear built-up debris such as dried leaves and twigs. Our technicians ensure that all clogs due to this build-up are cleared allowing water to move effortlessly thru to your downspout inevitably preventing the occurrence of water damage to your property.

Snow Removal – During the harsh Midwestern winter months you can look to our team of professionals to assist in your residential and commercial snow removal and salting services. No property is too big or too small for our crews.

Grub Control – Our licensed and certified technicians can apply a grub treatment at the first signs of trouble or as part of our available fertilization program. These insecticides can be highly effective when used as part of a fertilizer program in the spring killing close to 80% of the grubs and in the fall killing up to 55%.

Spring and Fall Cleanup – Does Spring and Fall yard preparations seem overwhelming? Let our team of trained technicians help to clean up and prepare your residential or commercial property for the upcoming season. Bagging, curb locating, or haul away options of debris available. Services custom fit to the specific needs and requests for your individual property.

Pest Control – Extra unwanted guests on your property. Our licensed and certified technicians can provide a killer cocktail for those unwelcomed party crashers insects and rodents alike. We can provide single application or regular treatment programs custom suited for your specific needs.

Mulching – Looking for those finishing touches to enhance your curb appeal? Want to help to ensure your soil is protected and enriched with the necessary nutrients? Our experienced technicians can work with you to help you design, maintain, and enhance your property's appearance. Select from a wide variety of mulches and allow our team to deliver and install the one that best fits the vision you have for your landscaping project.